Expand your Sandbox
Subscription Benefits

Multiple
Housing Plots

Secure more real estate and build as you please with one extra housing plot per server.

Extra
Character Slots

Expand your playstyles with one extra character slot per server.

Daily Power
Hour Effect

Boost your skill gains for an hour on all of your characters.

Tax
Exemption

Hold on to your hard-earned gold, you'll never pay taxes on any of your housing plots.

Exclusive
Premium Rewards

Gain exclusive perks as a long-term subscriber including unique mounts, cloaks, spellbooks, and more.

Weekly
Store Gems

Customize your characters and homes as you like with unique cosmetic options.
Premium Reward Tiers
Tier 1
(subscribed for 1 month)
Expert Cloak
Tier 2
(subscribed for 3 months)
Citizen Pass
Tier 3
(subscribed for 6 months)
Savage Horse
Tier 4
(subscribed for 12 months)
War Bear
Tier 5
(subscribed for 18 months)
Royal Llama
Tier 6
(subscribed for 24 months)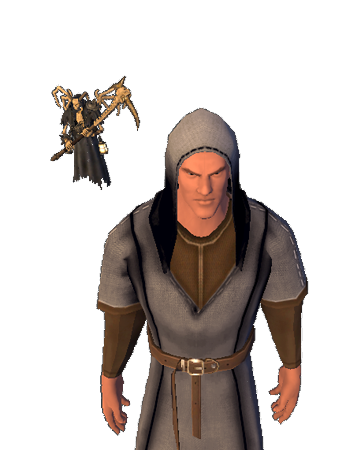 Lich Familiar
Frequently Asked Questions
What does purchasing a subscription get me?
With a Premium Subscription you receive:
One extra housing plot per server
One extra character slot per server
Weekly game store credits
Exemption from house plot taxes
Exclusive loyalty rewards
How do I get access to my subscription benefits?
Your benefits will be available immediately after purchase. Just log into the game and they'll be ready to use!
What if I decide I don't want my subscription?
What happens to my extra housing plots and characters if I cancel my subscription?
If you cancel your subscription, your extra character slot will be disabled at the end of your billing cycle. However, if you renew your subscription, this character slot will be returned with all character/items that were on it.
Extra housing plots will be put up for auction for other players to bid on at the end of your billing cycle. If you renew your subscription before the auction starts, your house will be returned to you.
How many game store credits do I get every week?
You will get 100 gems automatically added to your account every week.
What will I be charged, and when?
You will be charged $9.99 every month on the date you started your subscription.
When will more cosmetics be available in the game store?
Our art team is always brewing up ideas for more cosmetics. Keep your eyes on the game store for updates as they arrive!
What should I do if I'm having problems with my subscription?
Our support team is here for you! Either submit an in-game help report, or email our support team directly at: contact@citadelstudios.net.