Update from Project Lead Derek 'Supreem' Brinkmann
Greetings Citizens of Aria!
Closed Beta I has been such a blast. Recently, I've really enjoyed watching so many people digging up treasure chests and fishing up those sunken chests. I'm still waiting to catch someone digging up a Devious Map! Watching the sporadic faction battles that have broken out in the towns is another one of my favourite things from this test. It's great to see so many new guilds popping up in game.
We've read every feedback post and we've gone through every bug report and we've spent the last couple of weeks reorganizing our task list to line up with the biggest issues our game is currently facing.
Some of you might have seen that the team is growing and we have been super busy going through the flood of applicants we are getting. We're really looking forward to having a dedicated marketing and community manager person to help us make our communication with you guys much more regular. Of course, the additional programmer will give us even more power to improve the state of the game before the upcoming big release and final wipe.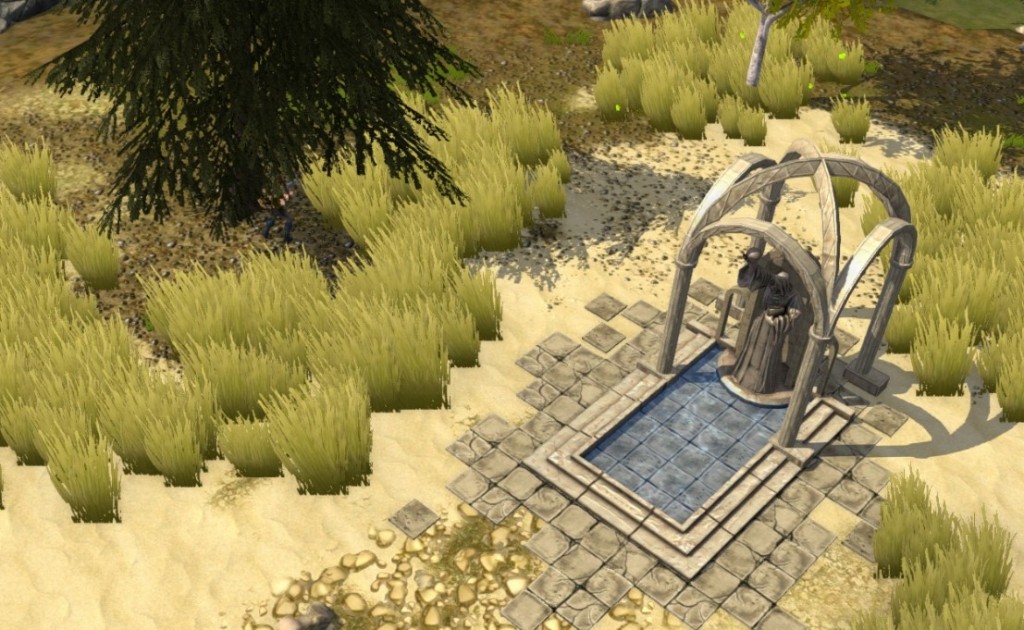 We have lots of great features in the pipeline and we are making strides in adding depth to our core sandbox features which really set us apart. We're currently engaged in overhauling our hueing system, opening the door for ore based crafting and to really illustrate item quality & power via a meaningful aesthetic. This will also allow players much greater customisation of worn clothing as we're also expanding our wardrobe of wearables with layered cloaks and other cool items.
We've also got big improvements planned between now and launch, including work on monster AI, daily content for traders & craftsmen and a new much needed new player experience to make arriving in Celador a little more comfortable for strangers.
All of this will begin trickling to the Closed Beta servers, starting with our upcoming client update which includes two of the most commonly requested features – draggable unit frames and double click interactions!
We look forward to sharing our progress with you as frequently as possible, both in patches and in written updates. Thank you again to all of you who have joined us in Aria – there's lots to come!