Greetings Citizens of Aria,
Almost one month has passed since launching our Alpha build of Shards Online and we'd like to thank everyone who helped make it a success. Since then we have made a number of optimizations and patches to increase server stability.
Hotfix Highlights:
Server lag on Celador has been eliminated
Most server crashes have been addressed
Sunken treasure treasure maps can now be obtained by the fishing profession.
Pet system and AI improvements (Pets no longer go missing!).
Balance patch on PvP, including balancing to Backstab and Stealth.
Prizm lounge is now open for business again.
You can find full patch notes for the most recent Hotfix here.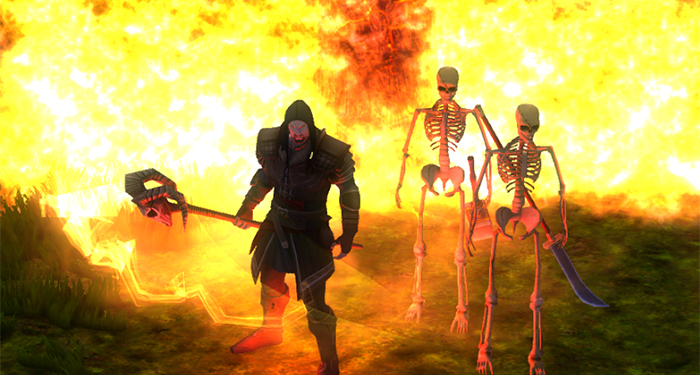 We are very excited to launch Shards Online on Steam in the upcoming months. A topic of discussion that has come up frequently amongst the team is how do we wipe the slate clean for Steam while still making sure the people who supported the project, the people who made this entire thing possible, get just a little bit of special treatment.
All supporters who pledge before the crowdfunding campaign comes to a close will get a 1 week head start on official servers prior to the Steam Release.
New and improved Loyalty Store.
Unique in-game titles based on lifetime loyalty earned.
Reminder: All loyalty points spent during Alpha will be refunded.
We will be providing additional opportunities to earn loyalty points in the coming weeks. Including:
All existing pledges will be granted a spot loyalty reward equal to 30 points per month since they've pledged.
Going forward, loyalty points will be rewarded monthly (100 points per month) for active players.
Reporting previously unknown exploits (via the in-game bug reporting tool). Put EXPLOIT in capital letters to make sure it doesn't go unnoticed.
Keep an eye on the calendar for official in-game events.
Stay tuned over the coming weeks as we will be showcasing our planned rewards.
NDA has been lifted (sort of)!
We have really enjoyed watching people stream the game and share videos during the Alpha weekend.  So much so that we've decided to keep the party going! This means we need to make a few changes to the NDA and the playtesting environment for the game.
The NDA is officially waived for the official game client. (The big red download button on the dashboard)  Any information obtained while playing can be shared, including screenshots and videos.
Access to the Experimental Client will remain covered under NDA and is now restricted to Founder's Level and up (75$+ pledges).
Our next Experimental Client release is scheduled to be posted by the end of this month.
The NDA is still under full effect for any new development. This includes:

Any information, videos and screenshots obtained while using the Experimental Client.
Any communication from the team regarding active development of the project.
New Terms and Conditions for Official Alpha Client
Closed Playtesting Terms and Conditions for Experimental Client
New Server: Sanctuary (Legacy Mod)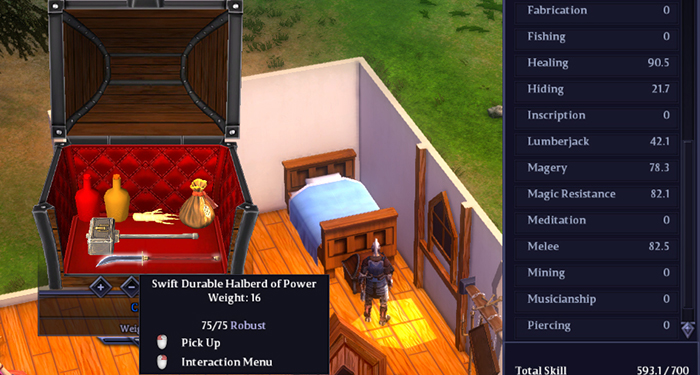 We are pleased to announce the launch of our second official mod server: Sanctuary!
The Sanctuary ruleset offers a return to the hardcore, oldschool ruleset of the early days of MMORPG gaming:
Original gameplay and ruleset modelled after Ultima Online circa 1999/2000.
700 Skill Cap & 225 Stat Cap.
Powerful magic items.
Full Loot, Playerkilling and PK Stat Loss.
Craft and wield you very own spellbook.
Original skills such as Provocation, Animal Taming and much more..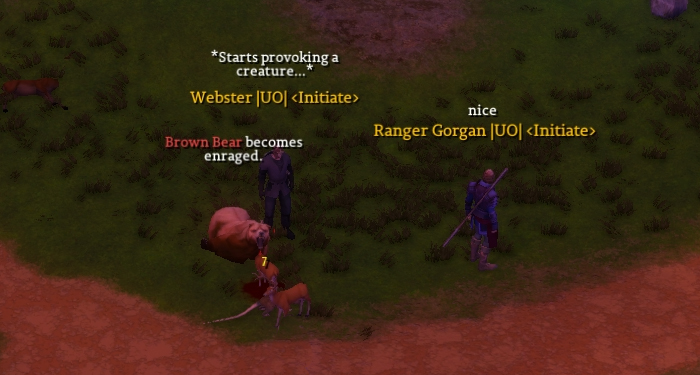 Sanctuary is a showcase of the power to transform Shards Online into the ruleset you choose, be it an accurate representation of a gaming time in the past or an exciting new world of your own creation.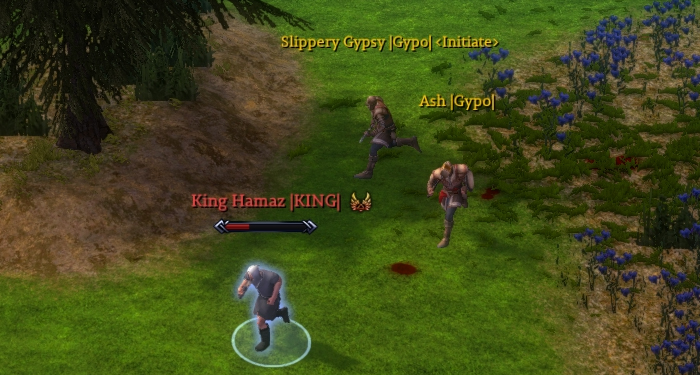 Players have spent the past week reliving the excitement of one of the most heart pounding and immersive eras of MMORPG history. Will you join us?
Join Zueljin and our own Project Lead Derek 'Supreem' Brinkmann as they explore Aria in this Alpha Launch Developer Commentary stream!
If you haven't pledged your support yet or if you have been dying to upgrade to a better pledge package, now's your chance!  Head over to our pledge page right now and secure your early access to Shards Online. This project will be successful because of your support.